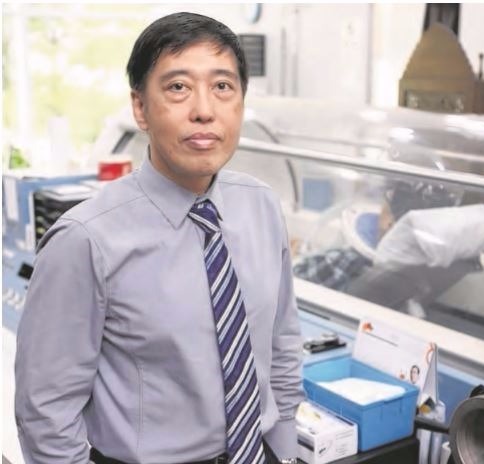 Medical Director
Dr. Wong Ted Min graduated from the National University Of Singapore in 1985. He did his National Service in 1986 and in 1987, he was appointed as the Medical Officer in Charge at the Naval Diving Unit.
He did his Basic and Advanced Diving and Hyperbaric Medicine with the Australian Navy at HMAS Penguin in 1988. After the Navy training, he was attached to the Hyperbaric Medicine Unit, Dept of Anaesthesia and Intensive Care at the Royal Adelaide Hospital in Australia for further training in Hyperbaric Medicine. He obtained his Diploma in Diving and Hyperbaric Medicine from SPUMS in 1989.
From April 1989 to 31 Oct 1991, he was appointed Head Naval Medicine & Research Centre. He participated in research and co-authored papers in the Singapore Medical Journal in the fields of Diving Medicine and Compressed air Tunneling. Clinically, he looked after Divers and Compressed air workers of the SMRT project since 1987 to the present.
His professional training continued in Anaesthesia and Intensive care at the Departments of Anaesthesia at Tan Tock Seng Hospital, Singapore General Hospital & Kandang Kerbau Hospital.
He obtained his Masters of Medicine (Family Medicine) in Nov 2002. He is a Member of the College of Family Physicians from Nov 2003.
He is actively teaching Medical Students from 2005 and is a Tutor at the Graduate Diploma Course in Family Medicine at the College of Family Physicians.
In May 2008, the Hyperbaric Medical Services Pte Ltd at Tan Tock Seng Hospital appointed him as Medical Director.
He has trained many batches of Diving Medics, and presented lectures in NUH, TTSH and regionally in Brunei, Kuala Lumpur on Diving and Hyperbaric Medicine. He advises the Ministry of Manpower Occupational and Safety Health on matters regarding Compressed air work and wrote the section on Compressed air work in the OSHA 2013 manual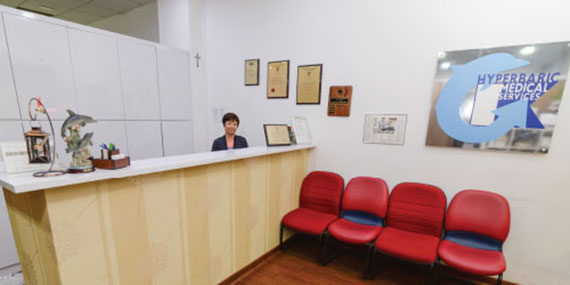 Hyperbaric Medical Services
We are the first private hyperbaric oxygen therapy clinic to administer oxygen therapy.
We are a corporate member (Bronze) of the Undersea & Hyperbaric Medical Society (UHMS) and Ministry of Manpower (C0306) accredited facility for all diving and compressed air tunneling medical screenings and treatments.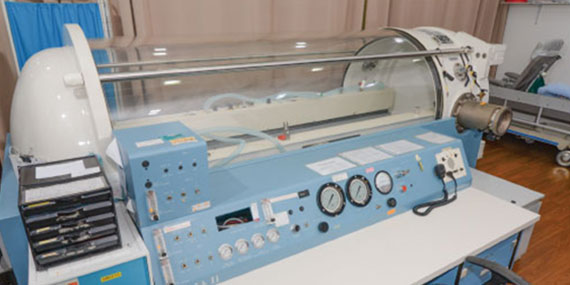 Our Facilities
We have two treatment chambers: a monoplace chamber and a multiplace chamber.
Patients can sit or lie down comfortably while undergoing hyperbaric oxygenation treatment.
We are available for treatments on appointment basis and contactable 24 hours for emergency consultation.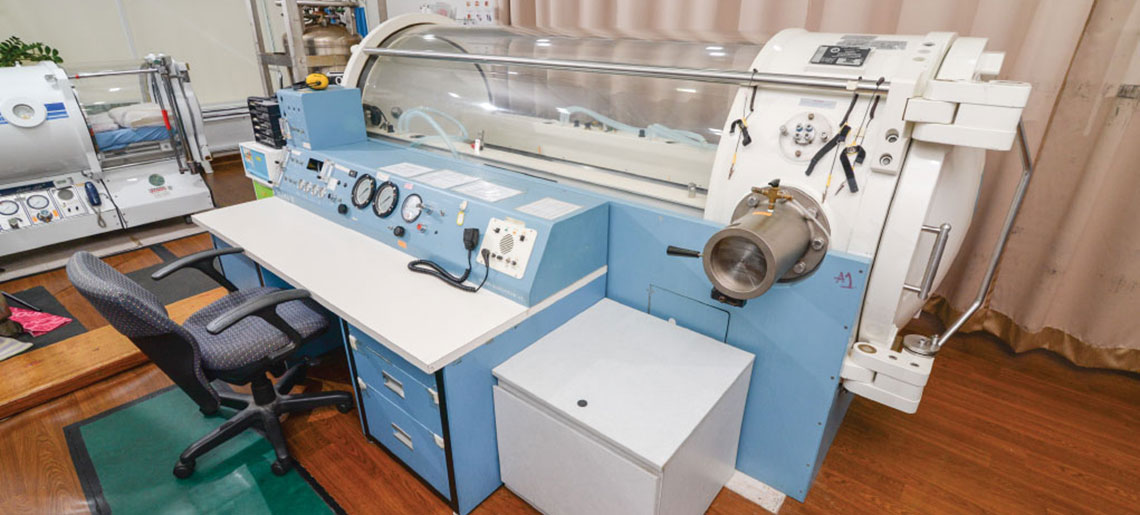 HYPERBARIC OXYGEN TREATMENT (HBOT)
HBOT is an effective adjunct treatment to traditional wound care therapies. HBO helps to repair wounds and enhance healing by improving blood circulation, encouraging the formation of new capillary blood vessels (angiogenesis), thereby supplying more oxygen to tissues in the wound bed stimulating the growth and distribution of stem cells. HBO also assist in killing the anaerobic bacteria that cause some of the worst infections in chronic wounds which sometimes result in amputations or loss of lives.
There is a list of 14 FDA approved indications which are supported by significant clinic evidence as well as studies to show HBO efficacy and are used as benchmark for medical insurance reimbursements. It is important to understand that HBO for some of the indications are adjuvant therapies and recommended to combine with surgery and medications to produce the desired results.
Diving Medicine
Hyperbaric Medicine is a spin-off from the technology developed for treating decompression sickness in the diving industry. Hyperbaric oxygen therapy is high dose oxygen inhalation therapy in which a patient breathes 100% oxygen at pressures greater than atmospheric (sea-level) pressure. This therapy involves systemic delivery of oxygen at levels 2- 3 times greater than atmospheric pressure. Besides being used for decompression sickness, it is also an adjunct therapy for treating patients with a variety of conditions such as chronic non-healing wounds.
In the last 50 years, there is good science to support the use of HBO2. The discipline is in fact driven by the Undersea Hyperbaric Medical Society (UHMS) made up of hyperbaric doctors as well as doctors from different medical specialties for instance in Vascular and Orthopaedic. The UHMS website: www.uhms.org/indications/indications.htm is a good reference on evidence-based approach on the efficacy of HBOT.
Why do we need fitness to dive?
Divers are exposed to pressures and physiological changes that do not apply to persons involved in other activities. As diving is carried out in a non-respirable environment, any loss of consciousness is likely to result in drowning. Hence for recreational divers the reasons for diving assessments are two-fold: firstly underlying medical conditions or risk factors that may jeopardize oneself or dive buddies are identified from the start and secondly to determine if the diver can take up diving or continue to dive in the presence of a medical condition.
Certification may also be necessary in the case of getting a diving insurance policy so as to ascertain the premium involved. For professional divers, certification is necessary as part of medical prerequisites for occupational employment. Last but not least continuing education of individuals who are keen to pursue diving whether as recreational or occupational by the diving doctors.
DIVING INJURIES/ACCIDENT TREATMENTS
Our doctor holds a Diploma in Diving and Hyperbaric Medicine (SPUMS) and experienced in diving certification, oxygen administration, aspects of decompression and accident management. We are also Divers Alert Network Asia Pacific (DAN) accredited and a member of UHMS and hence a recognized hyperbaric facility to practice diving medicine.
If a diver or CAW worker has symptoms after diving, it is advisable for him to seek dive specialist medical advice immediately. Minor symptoms of DCI can progress to serious one unless appropriate action is taken. DAN-supported Emergency Hotline usually redirect divers in trouble in our region to our dive medical specialist doctor for advice/consultation and if needed to be treated at our recompression facility.
COMPRESSED AIR WORK MEDICAL SCREENINGS
Our Clinic is one specialist hyperbaric medical facility to manage medical screenings and Compressed Air Work injuries in Singapore. Our Doctor is certified as Designated Factory Doctor in Compressed Air Works or DFD (CAW) by the Ministry of Manpower and also involved in Occupational health and safety implementation of personnel involved in CAW. He has the working knowledge of certifying fitness of workers as well as treatment of decompression sickness in CAW from 1987 till present.
TCOM Measurements
"Will this wound heal?" is a routine question asked from patients and referring doctors. Transcutaneous Oximetry mapping (TCOM) is generally used as a diagnostic test to tell us about the status of cutaneous circulation or wound hypoxia especially in non-healing chronic wound.
TCOM assessment results guide hyperbaric consultation and case management of non-healing wound patients especially in predicting outcome of wound healing that will not heal.